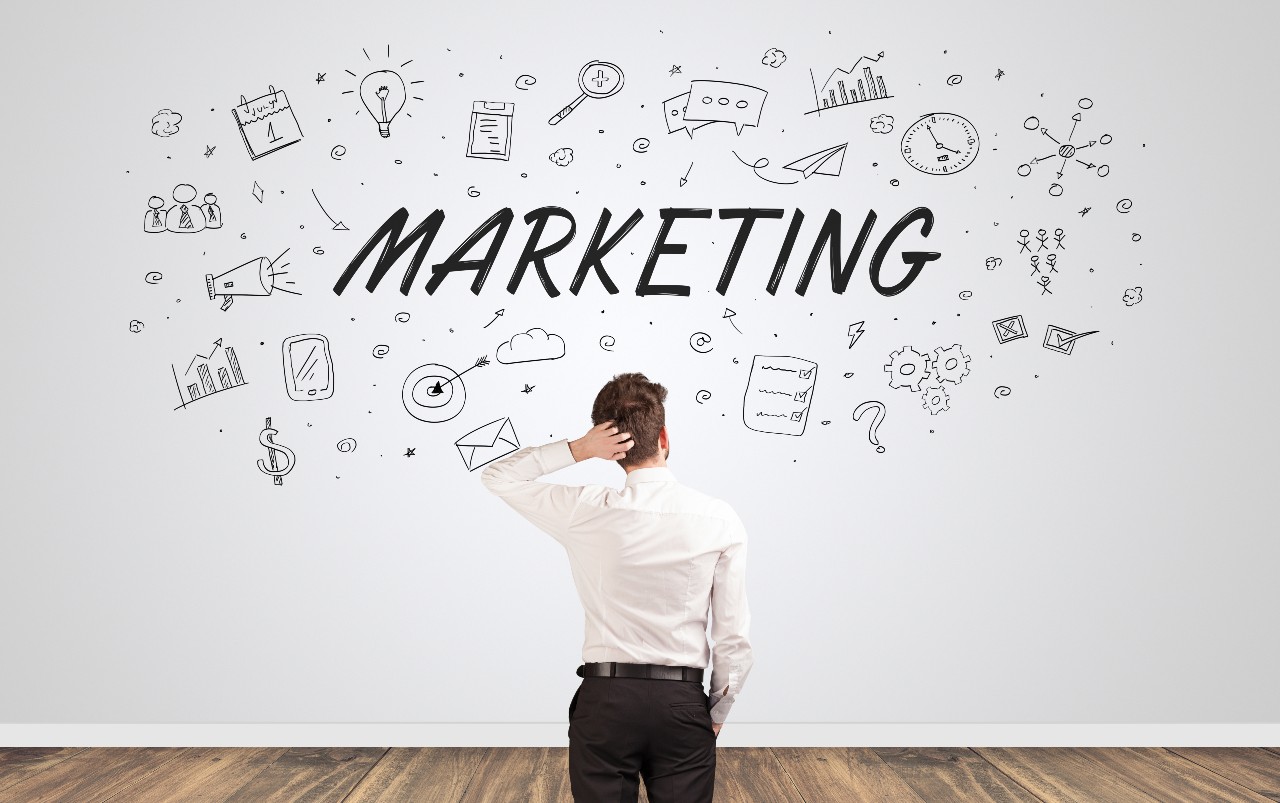 Which Vending Marketing Program is Right for You?
Jen / January 26, 2023
A vending marketing program is your secret weapon for growing sales. It's crucial for driving leads to your website. And for changing prospects into customers.  A vending marketing program will drive new buyers to you! It will also spur upgrades with your existing customers.
Vending operators who want to stay focused on their daily tasks turn to VendCentral for marketing help. If fact, it's why we created our vending marketing programs. All of our marketing programs include a brand-new, mobile-friendly website to attract more leads and convert more customers. They also include top-notch social media content to engage your audience online.  But, our sales and marketing programs offer lots of other benefits too. Looking for more leads and more sales?  Keep reading, because this guide will help you decide what vending marketing program is right for you.

The Works – a COMPLETE vending marketing program
Looking for a program that is completely personalized for your business? A program that drives sales? One that includes all aspects of digital and print marketing? This program is for you. Clients on our COMPLETE sales and marketing program rely on us to handle it all!
To start, we craft a sales and marketing strategy based on our COMPLETE clients' unique needs and growth plans.  From that, we develop their monthly promotional schedule. These clients work closely and regularly with their VendCentral marketing account manager to fine tune their marketing strategy throughout the year.
Clients on our COMPLETE program have the most robust website growth plan for top SEO results. They also receive the most social media and blog content. Plus, it's all customized for their business. We help these clients tap into the power of social media to grow their audience and reach. Press releases and design services for email and print campaigns are included too. It is our highest tier program. But COMPLETE clients consider it a valuable investment that pays off big for company sales growth.
The Assist – a CORE program
For vending operators that need only a bit of marketing help, we offer the CORE vending marketing program. In this program, our marketing account managers focus on generating content to help our CORE clients get top search results. Blogs and social media posts concentrate on industry topics and promote our clients' services and expertise. They contain great SEO keywords but minor customization.
The CORE program appeals to clients looking to establish an online presence, improve search rankings, and grow their websites over time. It works best when complemented by a member of your own team who can add personalized content.
The Best of Both – a CUSTOM program
Take all the benefits of CORE, pair them with several great options from COMPLETE, and you'll get our CUSTOM program. This is our most popular program with good reason. It is a semi-custom approach that highlights what sets your vending business apart from competitors.
We work together with our CUSTOM clients to create promotional plans. These include both industry-related and personalized content. Website growth is also emphasized in this program to maximize SEO. Clients on the CUSTOM marketing program also get ZippyLead, a website IP tracker tool that can increase vending sales. It does this by capturing valuable contact information about website visitors.
Our VendCentral marketing account managers collaborate closely with our CUSTOM clients for maximum impact and maximum lead generation.
What Type of Vending Marketing Program Do You Need?
Looking to grow your vending sales?  Want to stay focused on your operations? We have a marketing program that fits your needs. From full-scale sales and marketing to a more simplified approach, VendCentral will help you succeed.
Contact VendCentral today for more details on our vending marketing programs.  We will help you find the best fit for your business. Call us at (866) 699-8363 or reach us online.