Why Bother With Digital Marketing?
aaron / December 8, 2017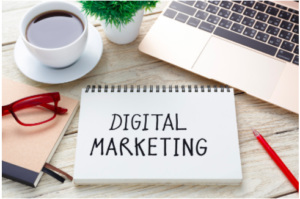 You have a great vending company, with a great reputation. You get good quality vending, office coffee service and even micro market customers through word of mouth and references. So why do you need online or digital marketing? Because that is where these interactions are happening more and more for facility and human resource managers, online and in social media channels.
Check out these stats! In a 2014 business to business (B2B) study, nearly all the participants reported doing online research when considering partnering with a new business.
77% do a Google search
3% check the business' website
41% read user reviews
Only 12% want to meet in person
The take-away? You need to be marketing your vending company where facility managers and human resource professionals are looking.
Digital marketing is powerful
The high rate of online research, use of reviews, and attitude about in-person meetings versus online purchasing mean that to be considered by the refreshment service decision makers of today, a strong digital marketing effort is needed. Even if your customers are referring you to other people offline, those prospects are researching your vending company on Google and LinkedIn and Facebook and your website. They need to be impressed with what they see, including how you will make their job creating a rewarding employee experience and providing on-site refreshment easier.
Digital marketing has benefits for your sales department as well. With the right search engine marketing and content, your online presence will get qualified leads, not just traffic. These are the facility managers, culture teams, and human resource professionals in your service area that match your ideal customer criteria. You can actively search for them and engage them on social media platforms. Bring them into your sales funnel to start converting them to your customers.
Finally, digital marketing builds long-term bonds with customers. Being seen and well-represented online ensures existing vending, office coffee service, and micro market customers continue to see you as a professional service provider. They can quickly discover your new product and service offerings or contact you in the way most convenient for them. Fostering these relationships turns your customers into brand advocates, who will not mind telling others about your company. They know that when those people go to find you online, they will like the refreshment service offerings and professionalism they see, thanks to digital marketing.
read more