Building Organic SEO for Your Vending Website
Emily / August 21, 2023
There is nothing more necessary than building SEO for your refreshment service website. Why? Because in today's highly competitive digital market, you need to be front and center online. Good SEO will put you there.
Implementing working SEO strategies will improve your search engine rankings (the S and E in SEO). It will drive traffic to your vending website for FREE! Plus, it boosts brand visibility for your vending company. All that makes it easier for you to meet your business goals.
Understanding SEO
There are many levels to SEO, from the domain name you choose to how you index your pages. Utilizing a hosting company or even a digital marketing agency can really help with this. But there's more that you have direct control over. Optimizing this is how you can build organic SEO.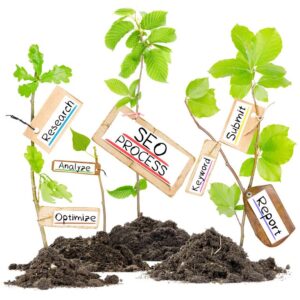 Consider Website Design and Keywords
The design of your website affects SEO. So, it is important to set up a logical structure. Each page should have links to the other pages. These are called backlinks and help search engines find new pages. It also helps you rank higher for the words that are linked, a.k.a. keywords.
Speaking of keywords, getting these right is critical. To begin, think of your target customer. What will they type in a search engine to find the breakroom refreshment services you offer? Are there other search terms they use? What else do you offer? This is how you can begin to create your keywords. And don't be afraid to try some keyword planning tools for those related words that are not obvious.
Ensure a Seamless User Experience
Another boost to SEO is to remember that search engines prioritize websites that offer a good user experience. So, how do you do that? First, ensure your backlinks work and the site loads quickly. Nothing frustrates users more than broken links or a page that times out. Your site must also be mobile-friendly since more and more people, even business-to-business prospects, are searching on their smartphones.
Second, the information on your site needs to be useful. The user should spend time on your site, reading and clicking on links. This will be key to better SEO AND getting qualified leads for your sales team.
Remember that Content is King
The most vital aspect of building SEO is content. Generating the right subject matter can make your site valuable to customers, give search engines your keywords, and attract prospect attention. Website content includes blogs, at least monthly, and new website pages that mention a few of your keywords. There is no need to stuff the text full of the keywords. In fact, this will lower your SEO score. Just ensure you mention the most important keywords, and relevant services, a few times.
Create content beyond your website as well. Social media posts are great for getting attention and user engagement. Ensure they link back to your website. Don't forget about email newsletters, email ads, and online promotions. These might link to an existing website page or a newly created landing page. The links, keywords, and traffic will optimize your site for the search engines.
Unlock the Power of SEO
Now that you understand ways to make your SEO better, it's time to optimize (the O in SEO). Enhance your website to be logical and user-friendly. Verify your keywords and add content that is useful and relevant. That is how you'll build strong SEO and feed the bottom line of our vending business.
Need some SEO help? VendCentral has the digital marketing expertise to get your site ranking better. Check out our marketing plans or call us today at (866) 699-8363.
read more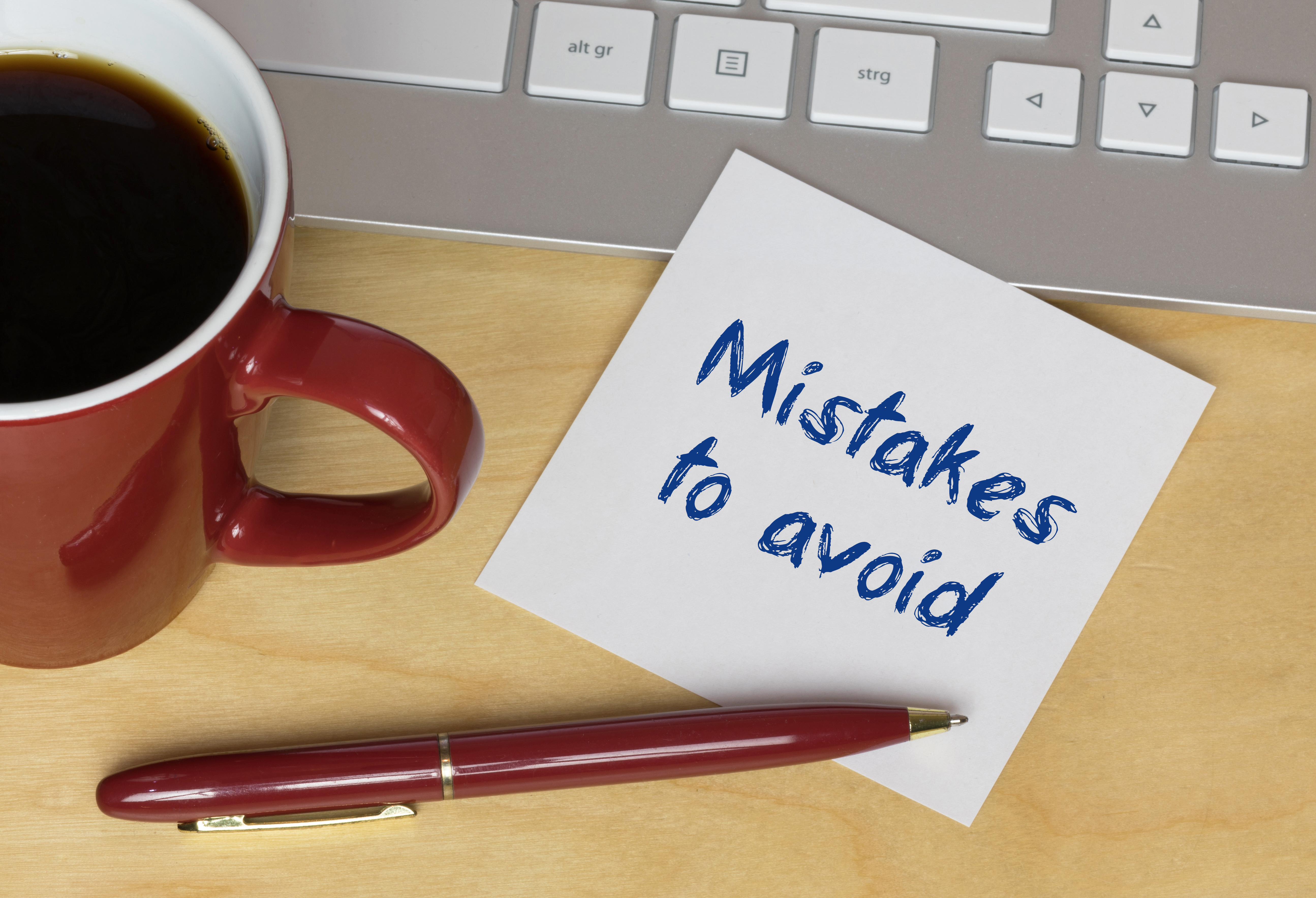 Top 10 Vending Website Turnoffs To Avoid
Taylor Hicks / August 9, 2023
In today's world, your vending website is the face of your small business. It leaves a lasting impact on potential customers. To ensure they are engaged and motivated to reach out to your brand, it is a must to avoid common website turnoffs.
Vending Website Turnoffs Customers Want You to Know
As digital marketing experts, we know you need a strong online presence, and what can happen without one. That is why we've made this list of the top website turnoffs to avoid. Let's explore these pitfalls and learn how to change your vending website into a lead and revenue-generating machine!
1. "Look at Me" Content
Customers are not interested in overwhelming self-promotion. This includes long lists of features and all the services you could offer them. Instead, to have a good vending website, aim to educate with concise content. Focus on the needs of your potential vending customers and how you can help. 
2. Blurry Branding
It's good to be clear. And that includes your branding. It should be visible, consistent, and concise. When building a brand, strive to be known for one thing that sets your vending business apart. This will help build credibility and instill confidence in potential clients.
3. No Credibility
When promoting yourself, it is important to prove what you say is true. That is why you must add elements to your vending website that boost your credibility. One way to do this is with customer testimonials. These comments about your service go a long way in showing that you do what you say you do. Another way to gain credibility is by listing awards and achievements. This can help foster trust with new customers.
4. Clumsy Contact Options
Avoid complex or broken Contact Us forms on your website. Instead, make it very easy for visitors to reach out online. Put phone numbers and your email address on every page too. And ensure the information is current. That way it is simple for potential customers to contact you in whatever way they choose. Seamless communication is a great way to boost confidence in your business. 
5. Poor Vending Website SEO Structure
Don't miss out on being seen. This is how you gain customers. So it is vital to optimize your vending website for search engines. Not including proper search engine optimization (SEO) could mean your website is not visible in search results. 
6. Using Only Stock Photography
Consider investing in personal content, like images. It is worth the cost as it better reflects the core of your business. On the other hand, stock photos may not be accurate. This can have a negative impact on your credibility with customers. Instead, why not showcase your unique brand identity via authentic images?

7. Typos in Vending Website Text
It's vital to ensure your website content is free from spelling errors. Why? Because it shows you are professional. Plus, website visitors will like your attention to detail. Both things are important to breakroom service decision-makers. 
8. Confusing Vending Website Navigation
Make sure that your website's pages are easy to move through. Simple, clear menus and working links are key. This way visitors are sure to have a positive experience while using your vending website.
9. Not Showing Your Work
Demonstrate your expertise with case studies and portfolios to build credibility and instill confidence in potential clients. A fun way to do this is by posting before and after photos of breakroom installs.
10. Vending Website Not Optimized For Mobile
Lastly, embrace a responsive website design. This means a site that shows up well on a mobile device. Why? Because there is a growing mobile audience searching for services via phone and tablet. Plus, it will improve your SEO rankings.
Swap Vending Website Turnoffs for Digital Know-How
Transform your website into a lead and revenue-building powerhouse by avoiding these turnoffs. Consider VendCentral your go-to source! We can optimize your online presence and impress visitors. Together, we can ensure your vending business stands out in the digital world. To get started, contact us at (866) 699-8363 or visit us online. We can't wait to hear from you!
read more