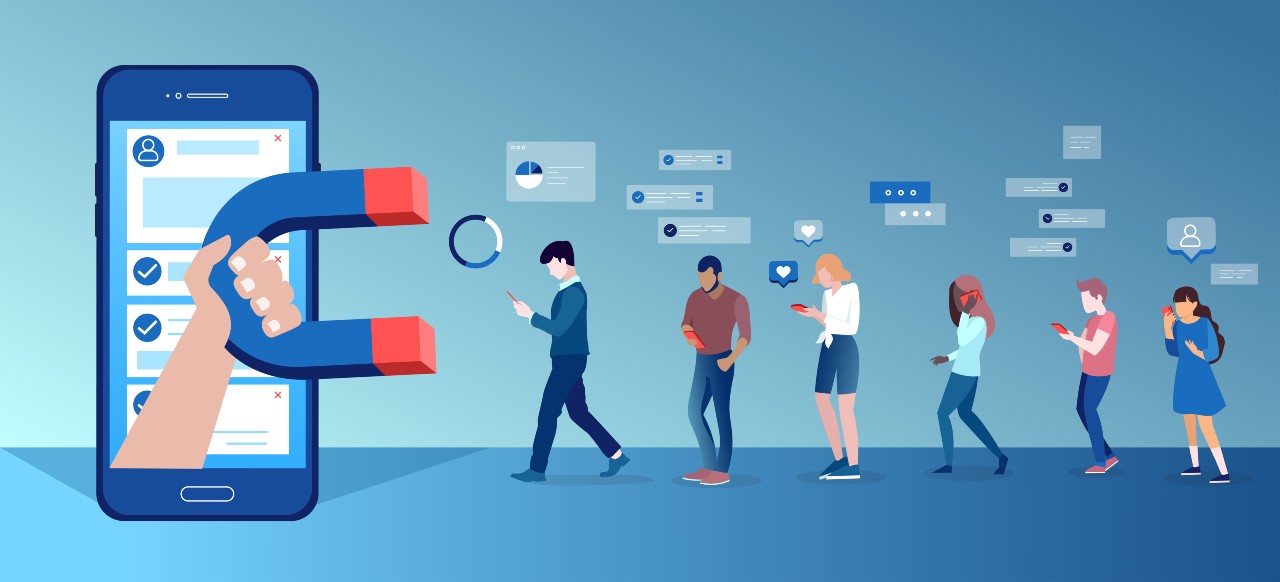 Social Media Helps Grow Your Vending Business: Here's Why
Emily / January 12, 2023
The vending industry is buzzing about social media. With good reason! A solid social media presence gives vending businesses some unique benefits. What benefits, you ask? Read on for the top reasons why social media helps your vending operation thrive.
Increases Traffic to Your Website
Social media posts can drive people back to your website with links for more info. And your website is a sales tool open 24-7. That means social media posts are part of a good sales strategy.

Drives SEO Ranking
Social media posts and YouTube videos rank with search engines. That means more hype for your services, photos, videos, etc. That's marketing gold. Just make sure to include helpful keywords, like your city name and vending service offering.
Showcases your work
Social media lets you highlight what you do and how well you do it. Plus, you can talk about the benefits of your services in bite-size posts. That will help customers remember them. Social media is a great place to show real-world breakroom pictures. This gives potential clients visual examples of how you can improve their breakroom. It can also help upgrade your existing vending customers to a brand-new micro-market.
Helps Recruit Skilled Staff
Posting a job on social media helps you announce your open jobs to candidates. It also makes it a lot easier for them to see you're hiring. Professional networking sites, like LinkedIn, can even reveal people with specific skill sets. These are skills you may need to help your vending operation grow.
Reinforces your brand
Well-crafted social media posts can be terrific branding. They show people who you are and what your company stands for. Customers like to do business with a company they can connect with. Social media gives them more chances to understand and connect with yours.
It's not enough to have a logo and some images on social media. There's a strategy for getting the many benefits a social media presence offers. Posting frequently and personalizing your content are two important components. Engaging with customers, prospects, and other industry professionals on social media is key too.
If you're feeling overwhelmed by the need to create and maintain a social media presence, there is help. VendCentral's team of digital sales and marketing experts is dedicated to the breakroom services industry. Contact us today at info@vendcentral.com or (866) 699-8363 to grow your vending sales and stay current online.