We believe the internet should be accessible for all.
VendCentral helps clients make websites more accessible to persons with disabilities.
Persons with disabilities comprise 20% of the world population
VendCentral recognizes that accessiBe helps them use websites more effectively.
What is accessiBe?
accessiBe is a leading AI-powered solution to help make websites accessible to persons with disabilities and compliant with WCAG 2.1, ADA, and other worldwide legislation. AI applied for web accessibility applications is a revolutionary concept that is automatic, simple, and affordable.
accessiBe was developed over the course of 18 months alongside people with disabilities, including blind individuals who are leading experts in assistive technologies.
How does the accessibility interface work?
Once implemented, accessiBe's interface covers accessibility requirements relating to the UI, design, and readability of your website.

Visually impaired users, users with cognitive disabilities, epileptic users, and others use this interface to modify your website's design to meet their individual needs.

accessiBe does not change a thing for the majority of users. It will only be activated when turned on via the interface (or a screen-reader, if the user is blind) in a specific user session.

Accessibility Certificate and Statement

accessiBe clients receive an "Accessibility Statement and Certificate" right within the interface and as a separate document. This statement indicates all the adjustments the website has undergone for achieving compliance.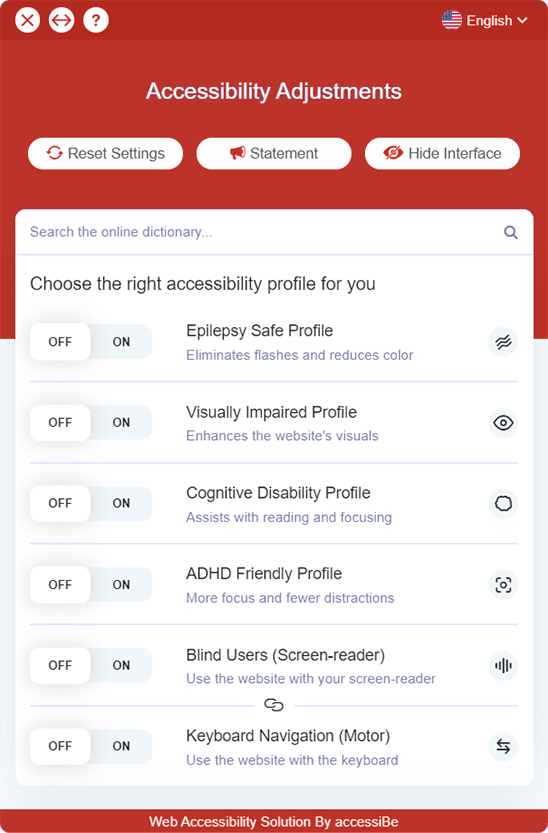 VendCentral provides complementary implementation of accessiBe for all of our clients. Contact us to learn more.
Get in touch