Blog! Why Your Breakroom Services Company Needs to be Blogging.
Emily / April 25, 2023
Blogging can help you get more vending and breakroom service leads. In fact, small business resource Fit Small Business reports that businesses that blog get 67% MORE leads per month. That significant boost in leads makes blogging a huge return on investment.
6 Benefits You Get From Blogging
What makes blogging so successful? What brings all those breakroom service leads? It's a combination of factors, from better search engine optimization (SEO) to being considered a breakroom expert. Keep reading for more details on the 6 benefits of writing a vending website blog. Trust us; you won't want to miss them!
1. Increase Website Traffic
Blogging helps people find your website. Keywords used in a blog, like vending and breakroom, are "seen" by search engines. That makes your blog and website more likely to show in search results; therefore, more people will find your company while shopping online for breakroom services.

2. Blogging Drive Conversions
Your vending-related blog is a great place to show customers and prospects your knowledge of breakroom services. And that knowledge can lead to conversions, where users fill out an online form or sign up for an email list. After all, when you want a product or service, you go to a company that knows its stuff. So, show off your expertise by publishing blogs!
3. Contribute to Social Media Efforts
Every company needs a social media presence. If you don't have one, you should. But let's assume you do have one. Blogging gives you more items to post about. Yes, it's true. You can promote your latest article with a nice photo to engage your audience and drive traffic to your website. It's a win-win! But don't forget to include a link to the blog. Why? Because a direct link encourages clicks and reads without any leg work from the audience. Doing this also helps boost your SEO score and can help your website climb to the top of the search results.
4. Build Trusting Client Relationships
Just as knowledge of quality refreshment solutions drives conversion, it also builds trust. Blogging about services like micro-markets or office coffee shows your customers you are devoted to your businesses. In turn, they are more likely to trust you with their service needs.
Plus, it lets you show off what you can bring to your customers. And who doesn't love that? Writing blogs about specific break rooms you've installed will help your audience understand what you do and what their break room could look like.
5. Reinforce Your Brand
Don't forget what your blog can do for your brand. Most people, including human resource professionals and facility managers, prefer doing business with companies they recognize and trust. So, make sure they know your company with a blog tone and look that follows your branding plan.
6. Differentiate a Business From Its Competition
Not all vending companies blog. And that's to your advantage. Blogging sets you apart from the competition. But even if your local competitors do have a blog, you can still use yours to stand out. Ensure your blog has a personal touch, introducing readers to your brand. Cover local issues, seasonally relevant topics, and the service and products that make you the best choice for breakroom services.

The Time to Start Blogging is Now!
Blogging is an important marketing tool. It brings in readers who can convert to breakroom service leads and sales. The key is consistency and industry knowledge, ensuring appropriate keywords appear throughout the blog for maximum results.
Not sure where to start? Don't worry; our team of marketing experts can help! VendCentral offers different levels of support for vending marketing. Contact us at (866) 699-8363 or visit us online.
read more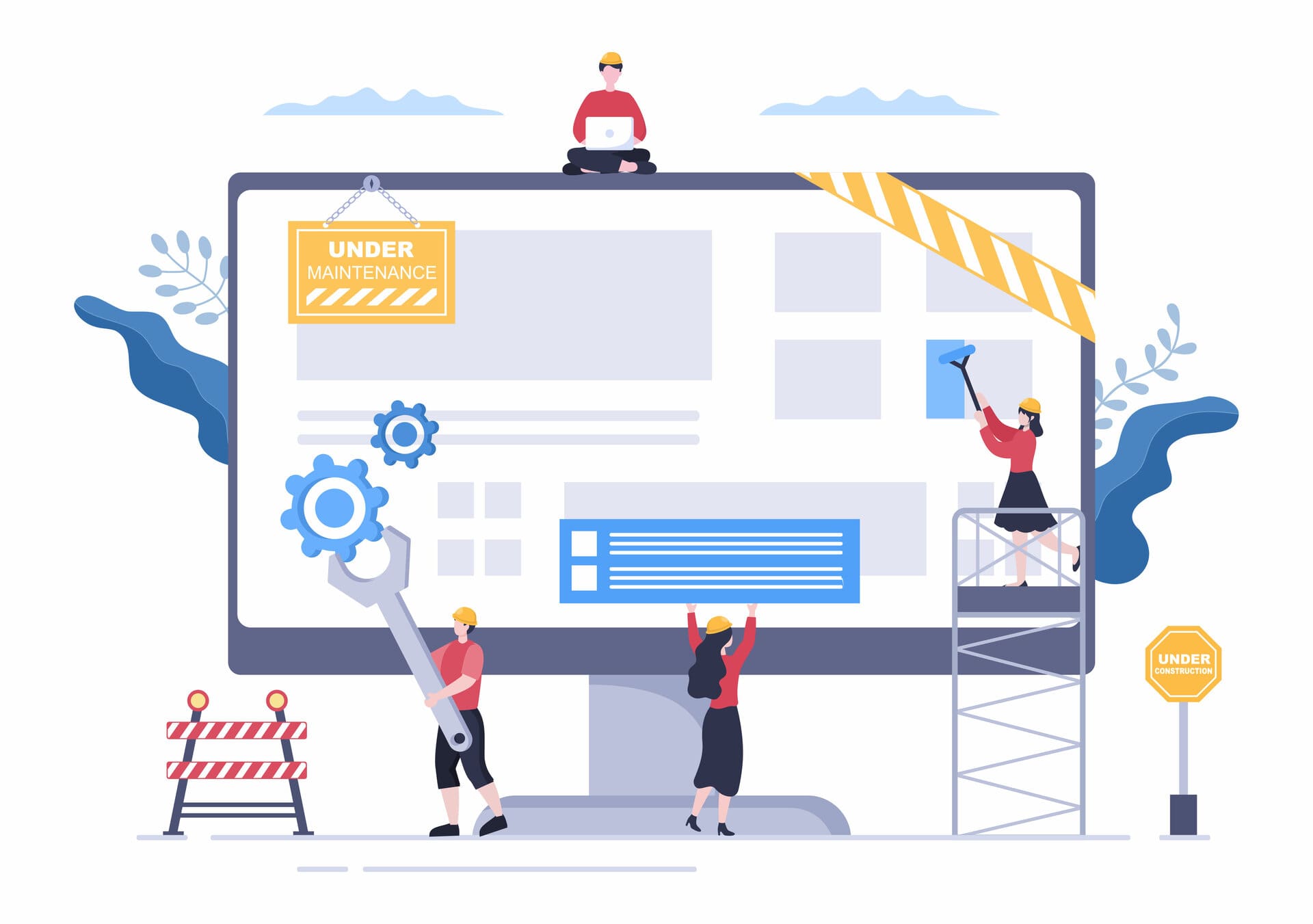 Creating A New Vending Website? Here's What You Need To Know
Emily / April 12, 2023
When it's time for your vending company to create a new website there's a lot to consider. After all, this is where facility managers and human resource managers learn about your company. The new website needs to showcase your brand identity and offer everything your current customers and prospects want to learn.
To get you started, here are some of our new vending website MUSTS.
Start With Services & Products
A clear message about what your vending company offers must be front and center. That means links for each service. In fact, each service should have at least one dedicated webpage. Focus on showing the service with great-looking custom pictures. Plus, include short descriptions that tell why the service is a benefit.

Enhance the User Experience
For business-to-business (B2B) websites like yours, it's important to optimize the customer experience. Ensure information is up-to-date, links work, and most importantly, everything loads quickly. Nothing frustrates potential clients more than a website that takes several seconds to load (or never does).
It is also critical your new website displays well on a mobile device. Statista reports that 16% of B2B website traffic was from mobile in 2022. The number is growing, suggesting that mobile devices will be used more in the future. Don't miss a sale because you're counting on a desktop user! Ensure your website is mobile-optimized.
A New Vending Website Needs Custom Content
Your vending website needs to show who you are as a company. That means personalization. Be open to including photos of your team, warehouse, and the breakrooms you service. Having more than stock photos on your website will help decision-makers relate to your business. A great place to personalize is an About Us page, which can tell your company's story.
On your new website, don't forget to create a space for blogs. Writing a blog is a great way to highlight your vending business' personality, showcase the breakroom services you offer, and help your search engine optimization (SEO).
Generate Leads With a New Vending Website
Your website acts as a sales tool 24/7. Ensure it's seen by focusing on services and custom content that is full of SEO keywords. That way prospects in your area find your refreshment services company.
Need to know more about what makes a good vending website? Ask VendCentral, the convenience services industry's digital marketing experts. We offer different levels of marketing support to match your need. Learn more about how one of our vending marketing programs can drive sales by contacting us at info@vendcentral.com or (866) 699-8363.
read more