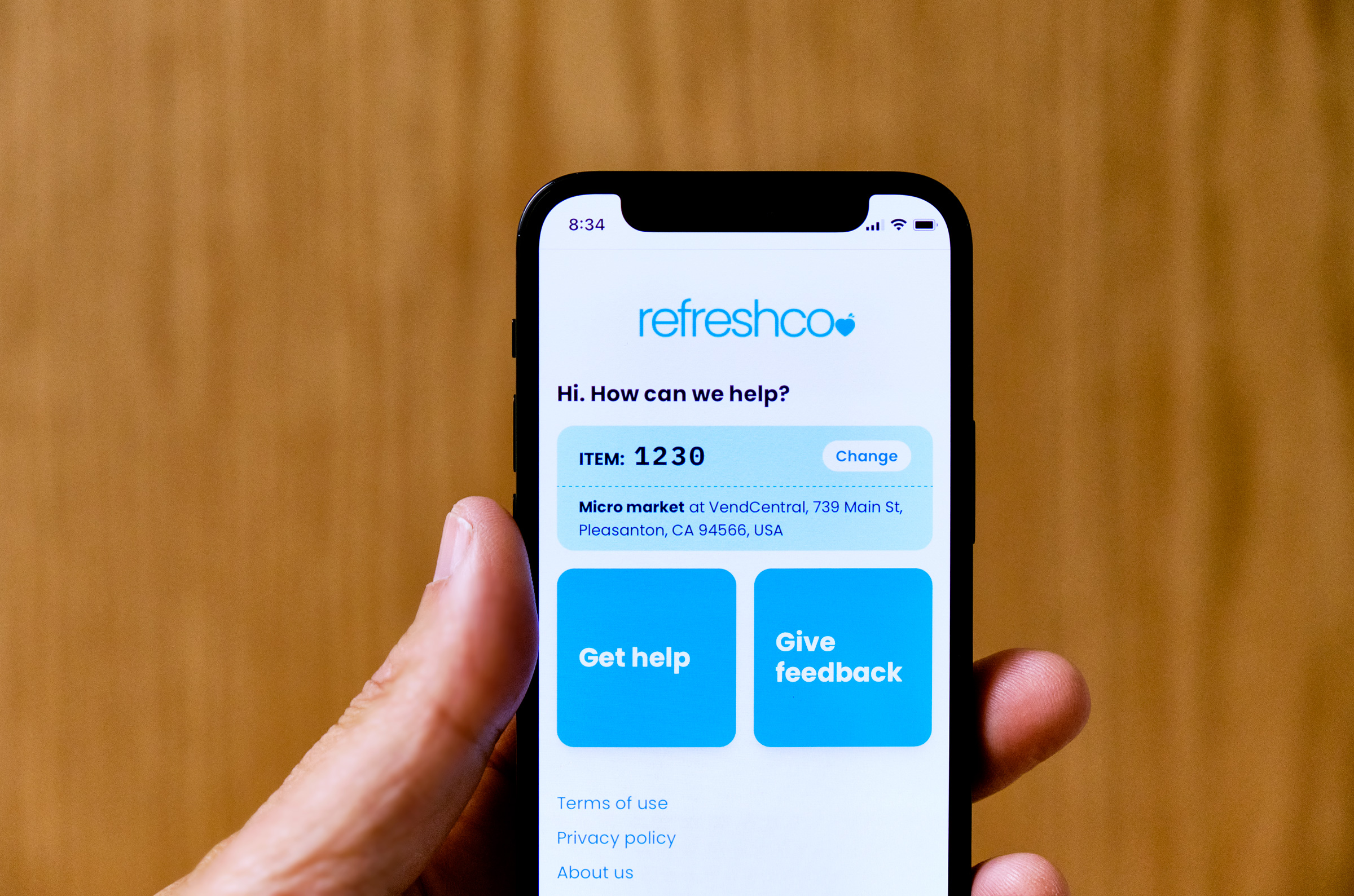 ZippyAssist Improves Service and Profits for Operators
Jen / April 28, 2022
The refreshment services industry is buzzing about ZippyAssist. The powerful but simple-to-use customer service platform is seeing tremendous growth in the marketplace this year and there is good reason for all the excitement. ZippyAssist can be used from any mobile device and it offers speedy support for customers in unattended environments like micro-markets, vending machines, and office coffee locations. Here we dig into the big reasons why ZippyAssist is receiving a warm welcome from operators in the refreshment services industry.
Easy refunds
One of ZippyAssists' key advantages is how easy it is to issue a refund online through electronic payment systems like Venmo and PayPal. When a customer submits a refund request through their mobile device, a breakroom operator can see and authorize the request right away, with the customer then automatically reimbursed if they choose an online option. Breakroom operators love ZippyAssists' focus on simplicity and ease-of-use, with the new online refund feature just the latest example of this attention to improving the customer experience. And for customers themselves, having their money refunded without unnecessary hassle and delays is a game-changer.
Reduced Costs
Calls and emails for customer service issues are drastically reduced when customers shift to ZippyAssist. The ZippyAssist dashboard allows multiple members of an operator's team to see and manage the service requests submitted. Customer service representatives spend less time receiving and forwarding issues for follow-up. Instead, they can focus on other tasks and become more productive.
Increased Business Intelligence
A key feature of the ZippyAssist platform is its reporting capabilities. Breakroom operators are now able to access information and identify trends in the types of customer service requests submitted. If problems arise more frequently on a particular driver's route or with a particular customer or piece of equipment those issues can be recognized and resolved more quickly.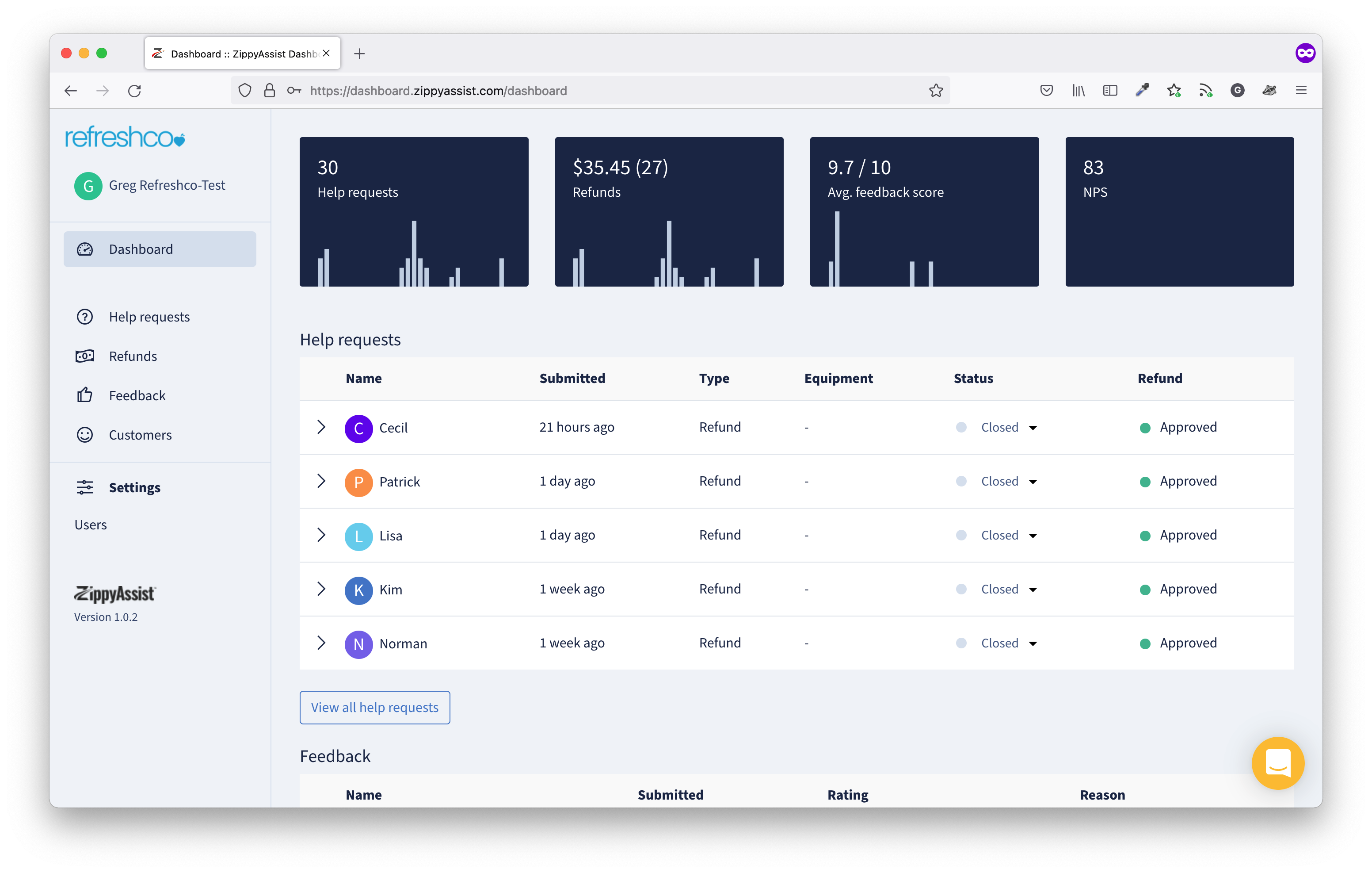 Improved sales
Breakroom operators are using ZippyAssist to market themselves above the competition, and they are noticing it instills a higher level of customer confidence from the very start. Operators report that ZippyAssist helps them demonstrate their commitment to superior customer service in a tangible way and allows them close deals with new accounts more quickly. Sales improvements have also been seen with existing customers. Problems are resolved more quickly, missed sales are avoided, and client satisfaction is higher.
For breakroom operators looking to elevate their customer service, save costs, boost sales, and enjoy more productive operations, ZippyAssist is an easy choice. Getting started is simple and the platform can be up and running in a few short weeks. Want to try it out?  Click here for a 14-day free trial. Or schedule a quick demo of ZippyAssist to learn more.
read more
How Blogs Create a Deeper Connection with Customers
Jen / April 14, 2022
Operators and manufacturers are using blogs more and more to connect with customers, display their expertise, promote their breakroom products & equipment, and generate leads. 
There are many ways to keep blogs engaging for breakroom customers. But what types of content work well in a blog? Read on to discover ideas for incorporating interesting and relevant blog content into your digital strategy. And stay tuned until the end to learn one of the biggest benefits of creating blogs.
Answer FAQ's
It is easy for breakroom operators to identify frequently asked questions when servicing their clients. Write blogs that can be used as a customer service tool for answering them. Consider sending these blog articles to your clients proactively to show you are in tune with their needs and have resources to help them.
Promote New Products & Brands
Use blogs to let your clients know you are working hard to keep your snack, beverage, and fresh food assortments new and exciting. Blog articles are an interesting way to explore new flavors, brands, and seasonal items.
Explore Breakroom Trends
The refreshment services industry is constantly evolving and there are always new ideas to share.  Blogs that identify and elaborate on breakroom trends are a valuable tool for your clients. They can also create opportunities for breakroom service and equipment upgrades. 
Equipment Information
Breakroom equipment is constantly innovating.  Write blogs that provide information on your most popular breakroom equipment – especially gourmet coffee brewers. These articles can help your clients maximize the use of their equipment and be helpful for troubleshooting problems too.
Industry expertise
Use blog articles as an outlet for demonstrating your industry knowledge. It will show you stay on top of what is happening in the industry and reinforce your company as a leader in refreshment services.
Build Trust
Blogs are a great way to establish a deeper connection with your clients, build trust, and enhance your company's brand image. Use these articles to get a little personal. Share your company's values, highlight outstanding employees, or explain what you are doing to contribute to your community. 
There are so many ways blogs can be useful for your breakroom customers. The added benefit? Blogs are one of the best ways to attract new customers and generate leads for your website. Blogs are often rich in industry keywords, improving your company's SEO and search engine ranking.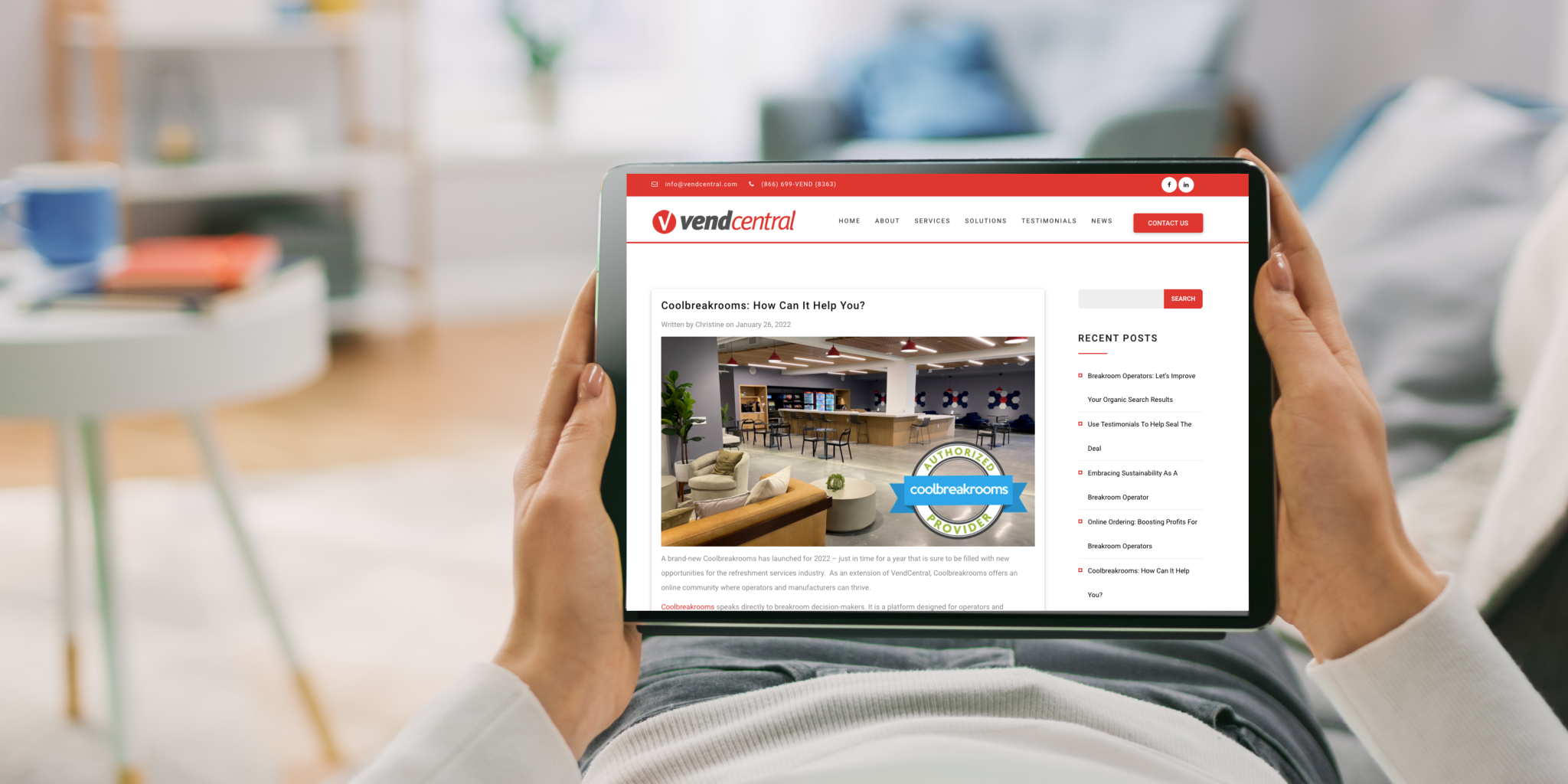 Blog articles published to your company's website remain online far longer than any social media post. This means its content will continue to be helpful to your existing clients and effective in driving new website traffic for years to come.
VendCentral specializes in creating thoughtful and impactful digital marketing content for the refreshment services industry. If you would like to learn more about our marketing programs visit our website or call us at (866)699-8363
read more