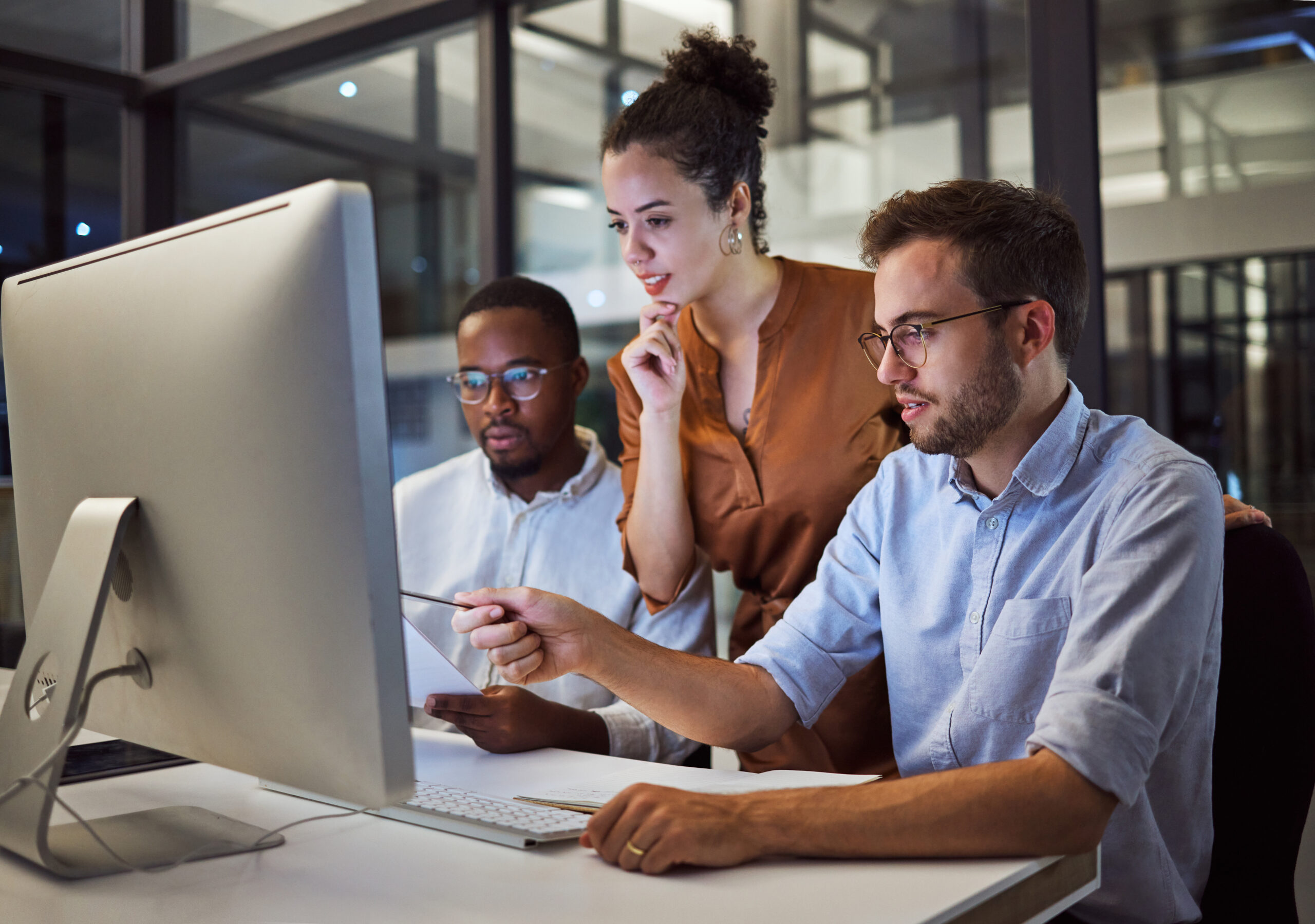 Compare VendCentral's Marketing Programs
Emily / November 9, 2023
A wide-ranging marketing program is a proven way to expand your reach and drive sales success. But, are you a vending operator who prefers to stay focused on your operations? In that case, managing and executing a marketing strategy may feel like too much work. Lucky for you, VendCentral has you covered. We offer three marketing programs to fit the needs of vending operators. From our foundational program to full-scale support, our solutions make your vending business shine.
Get to Know our Monthly Marketing Programs
At the heart of each marketing program is a collaborative relationship with our client. We get to know you, your brand, and your business goals. We may advise on a new brand positioning or a new logo as a first step. Then, we work to design a new website that properly reflects your business and gives a great user experience. We will make sure it has the features you need to support your goals.
In addition to creating and hosting your new website, we'll implement a website growth plan. This includes a schedule of new content, including blog article features, to showcase your expertise.
A social media strategy is also put into effect on your behalf.  This includes making engaging content that is posted on multiple platforms. Plus, we manage your Google My Business Profile.
All of these elements are included in each program we offer. They unite under the watchful eye of your dedicated Marketing Account Manager. This person spearheads collaboration with you. He or she will also ensure all content supports our overall marketing strategy and craft it to produce outstanding SEO results.
Compare Our 3 Offerings
1. CORE Marketing Program
The CORE Marketing Program is our foundational program and our most affordable.  It is designed for smaller vending companies who are looking to dip their toe into marketing on a starter program. CORE provides the basics and allows your company to become more active in the digital arena.  Ongoing content is less frequent and customized. However, it is a strong base to build upon or even supplement with your own content.
2. CUSTOM Marketing Program
Our most popular program is the CUSTOM Marketing Program. It layers on personalized content to further differentiate your company from its competitors. Meetings with your Marketing Account Manager are more often and promotional calendars are designed to capitalize on what is going on in your business each month. More social media content is produced to engage with prospects more deeply and produce even stronger SEO.  With CUSTOM, you get an increased website growth plan and even a handy tool on your website to see who is shopping for your services online.
3. COMPLETE Marketing Program
The top-tier COMPLETE marketing program is our most comprehensive. It contains all that is in our CUSTOM Marketing Program and much more. You and your Marketing Account Manager work jointly on a personalized social media sales strategy. Social media content is 100% tailored to your needs and published often. Website growth is accelerated for the strongest SEO performance. Additional features like email campaigns and LinkedIn Ads are layered into this program. They are used to reinforce branding, boost sales, and expand reach. Clients on the COMPLETE program enjoy the same benefits as having an in-house marketing department at a fraction of the cost.

Marketing Programs That Grow and Evolve
VendCentral takes pride in being nimble and flexible. That's why as your business grows and evolves, our marketing programs will, too. VendCentral provides the option to scale up or down between programs if there is ever a need. You can also always supplement your program with individual services, too. To further explore our marketing programs, contact VendCentral. We'll listen to your needs and find the Marketing Program to promote your business and grow your sales.
read more