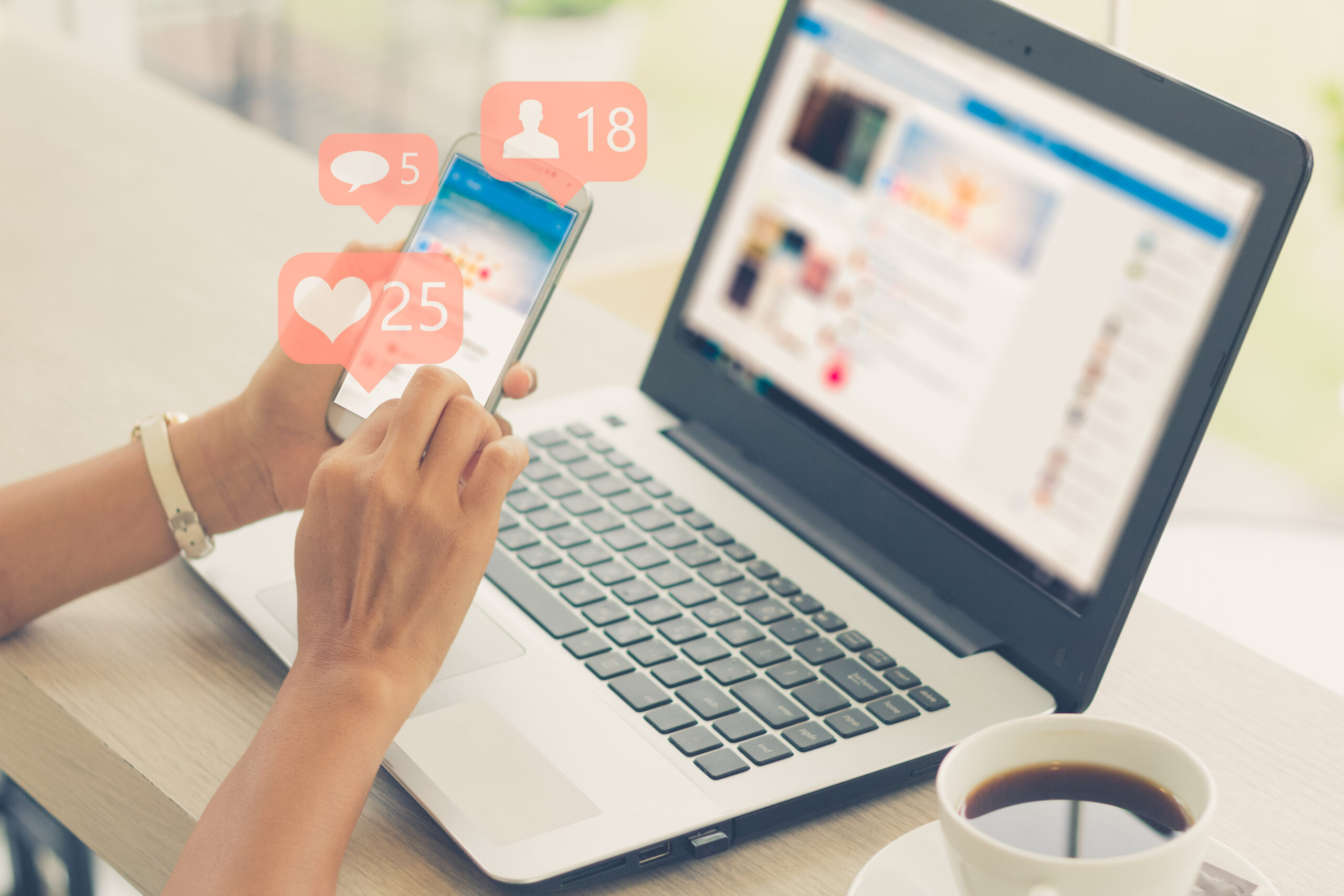 Boost Your Website's SEO with Social Media
Jen / October 8, 2020
Great SEO ensures that beautiful website you've built is being viewed by potential new customers. Not a top search result? It's time to use social media to improve your Search Engine Optimization, or SEO.
SEO performance is driven by keywords and elements on your company's website – as well as by additional content that promotes your business online. Strong SEO boosts your website's search rankings, resulting in increased traffic and leads.
SEO is a critical part of a successful digital marketing strategy.  Fortunately, there are multiple ways to develop a social media program that improves your SEO.
 Utilize Multiple Social Media Platforms
There are all sorts of creative ways to attract customers to your website through social media.  Platforms like LinkedIn, Facebook, and Instagram each boast unique strengths when it comes to capturing and engaging your audience.
LinkedIn is the preferred platform for sharing professional content and acquiring new clients. 80% of B2B social media leads come from LinkedIn. LinkedIn offers a wide variety of searchable content and, like a website, the SEO of your LinkedIn page plays a role in how easily potential customers can find you.
Facebook is ideal for connecting with customers in a more casual and familiar way. While it isn't the top platform for B2B marketers, Facebook is used by 77% of American adults, making it the most popular social media site overall. Be sure to include relevant keywords on your Facebook page and posts.
Instagram offers the opportunity to inspire customers with photos (think micro-market installs or delicious new products you've added to your menu). It is a great way to build an additional base of followers and attracts a younger demographic that prefers to share ideas and information visually.
To increase exposure, encourage employees and business associates to share your posts. Tag clients in your posts, when appropriate, to reach their social media followers too.  It's also a great idea to embed hyperlinks in your posts to draw customers to your website for more information.
Create Unique Blogs
Blog articles give potential and existing customers a deeper look at what is going on in your company and industry. Plus, they go a long way in establishing your organization as a business leader.  Posting blog articles across social media platforms will provide additional opportunities to connect with your audience and drive them to your website.
Custom blog articles written specifically about your organization are usually the most interesting.  They are also the perfect way to thoroughly explain how you are differentiating yourself from the competition. However, don't be afraid to share industry related blog articles as well. They show that your company is on top of industry news and trends.
Take Advantage of Free Exposure
The digital world thrives on content.  So, if you have exciting news it is likely third parties are willing to share it.  Press releases will give you free exposure in industry publications too. Take advantage of opportunities like these to increase the number of people you reach with your content.
Let's Recap
The top benefit of a well-developed social media strategy is the traffic it draws to your website. The more traffic your website generates, the better its SEO, and the higher it ranks in customer search results. A great social media strategy takes time and attention to fully evolve and produce results, but it is well worth the investment.
read more