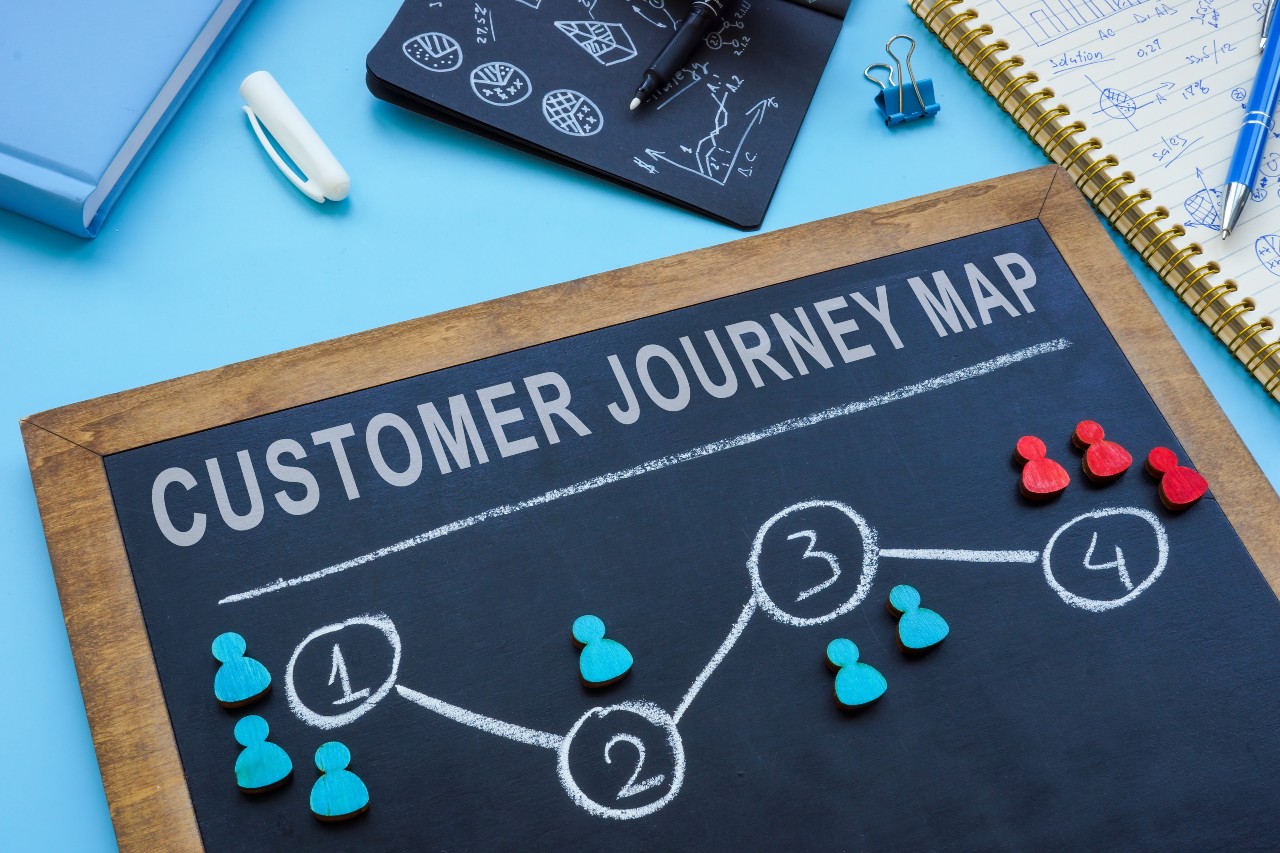 3 Steps to Optimize Your Customer's Journey
Emily / September 6, 2022
It's important for vending companies to understand a breakroom customer's journey. Why? Because it is the key to attracting new business, matching a buyer with the right breakroom services, and closing a deal that will satisfy your customer for years to come.
If you're looking to grow your breakroom services client list, try our 3 step process for success in the customer journey.
Step 1: Be Where Your Customers Are
Ask yourself this question: if an office or facility manager runs a Google search for 'vending services near me,' will they find your business? And if it does appear, where is it on the page?
Ideally, your vending business is a top result on the first page. That way all potential customers see it. But how does it get there? A great vending marketing plan is a good start.
However, there is more to effective vending marketing than just being seen on Google. Publishing blogs and articles will help reinforce your vending industry expertise and establish your company as a service leader. In addition, strong social media posts will help you establish a personal connection with potential buyers. It will also ensure you are top-of-mind to those looking for vending services.
Step 2: Anticipate (and Answer) Your Customer's Questions
Over 90% of business-to-business (B2B) buyers conduct research online and the most popular resource is a supplier's website. Does your vending website give potential customers the information they need? Many office and facility managers complain of a significant gap between the questions they have and what breakroom service providers share on their websites. Therefore, to win new business, you must provide potential clients with a website that is easy to navigate and filled with the information they want. It can really help to enlist a digital marketing specialist who knows what drives buyers and how to showcase your breakroom services to match.
Step 3: Bring It All Together to Seal the Deal
Once you have the attention of your potential breakroom service customer, then what? How do you prove that you are the best choice so they reach out and ultimately sign a contract? The answer is ensuring everything comes together online to provide a great user experience. From powerful SEO to engaging content to lead capturing technologies, a full-circle approach is needed to showcase your business, interest buyers, and capture leads. When your outreach is seamless, informative, engaging, and complete, then it's easy to close the sale.
Ready to enhance your vending marketing to impress customers? VendCentral is dedicated to assisting breakroom service providers with vending marketing, including enriching the customer's journey. Contact us for help navigating online marketing and creating strong business leads.