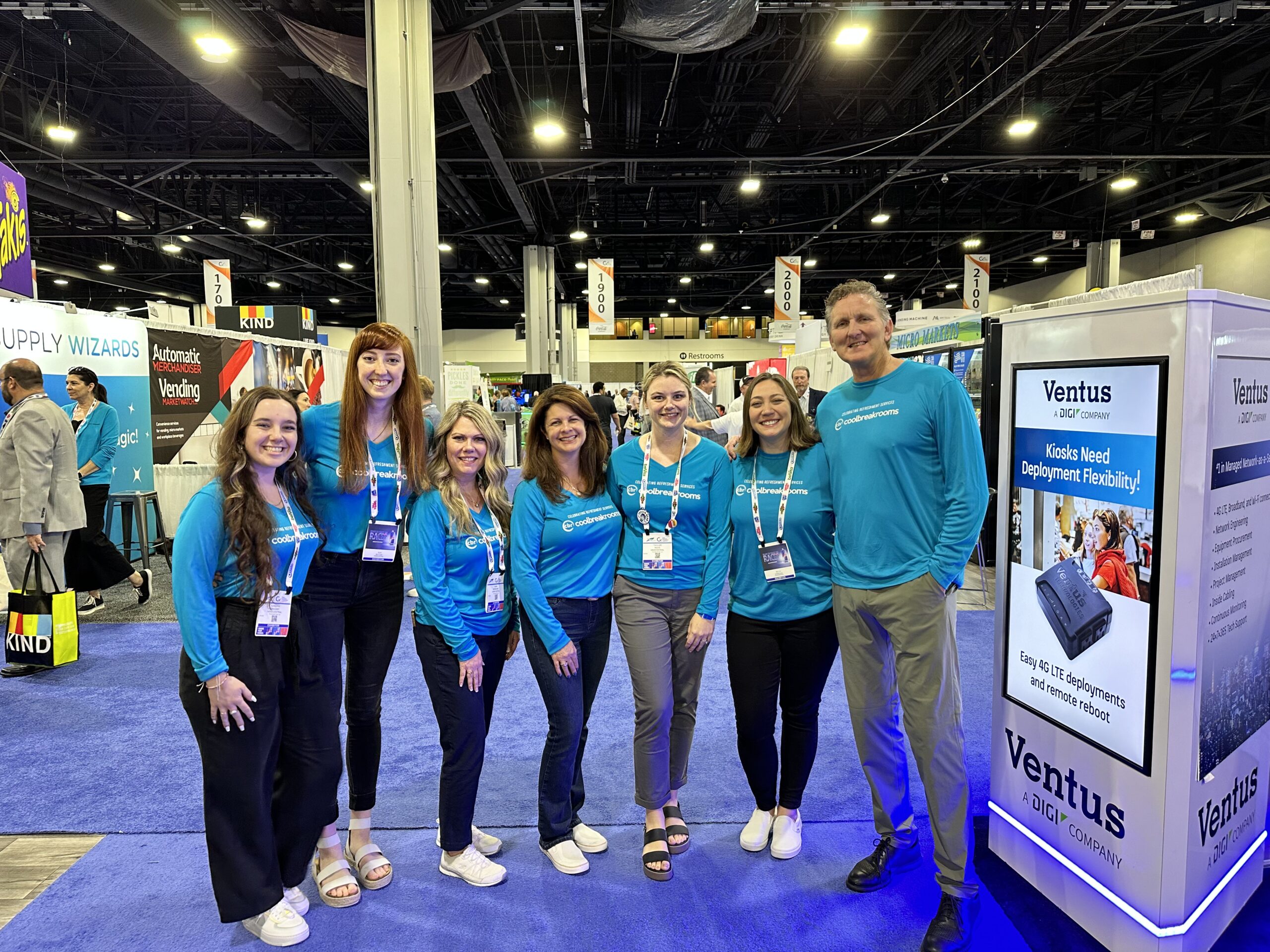 NAMA Show 2023: The Future of Refreshment Services
Taylor Hicks / May 24, 2023
The NAMA show, hosted by the National Automatic Merchandising Association in Atlanta, brought together leaders, innovators, and enthusiasts in the refreshment services industry. The VendCentral team had the privilege of exploring the trade show floor, attending panels, and networking with key players in the industry. From exciting innovations found at "Imagination Way" to the launch of new products, the show left a lasting impression.
Interested in learning more about the world of possibilities for the industry's future? Keep reading to discover a few of the show's highlights, latest product trends, and more!

Coffee, Coffee, & More Coffee!
Office coffee took center stage at the NAMA Show, capturing the attention of attendees at every turn. The Emblem bean-to-cup coffee brewer was ever-present with its exceptional on-demand brewing capabilities. Definitely, a staple to include on your office coffee equipment roster. National brands and local coffee roasters, including Segafredo, Seattle's Best, Starbucks, Ellis Coffee Company, Bodecker Brewed, and more kept everyone fueled throughout the 3-day show.
Additionally, the popularity of on-the-go coffee options, including nitro brew, cold brew, and canned coffee is undeniable. Brands such as RISE, La Colombe, Wandering Bear, and Costa Coffee made a significant impact, offering unique coffee drinking experiences for attendees.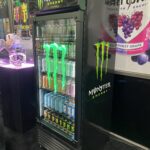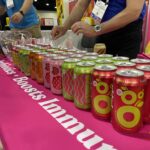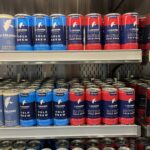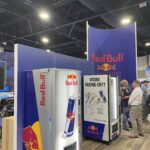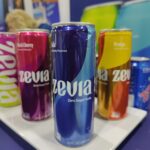 Bubbling with Excitement: NAMA Beverage Takeaways
The NAMA Show showcased the latest trends in the beverage industry. It came as no surprise that energy drinks continued to dominate. Well-established brands like Red Bull, Celsius, Monster, and C4 Energy drew substantial attention. However, the show also provided a platform for up-and-coming brands such as Alani Nu, PHOCUS, UpTime, and Sparkling Ice Energy Drinks to make their mark.
Better-for-you beverages were another highlight of the event. Healthy soda alternatives like Poppi, Zevia, and Good Mood made their debut, captivating attendees with their healthier and more flavorful options for the refreshment services market.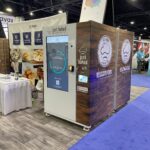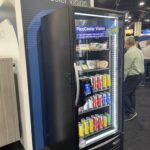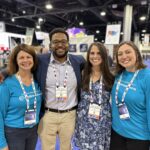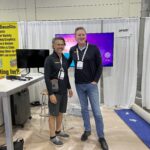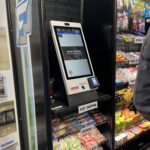 New-Age Vending Equipment & Technology
In the realm of vending equipment, the NAMA show revealed groundbreaking innovations. For example, Just Baked's hot food kiosk was a must-see. Offering a wide range of delicious meal and dessert options, you can select, pay, and be eating in minutes. The convenience and quality of these hot and fresh treats left a delightful and memorable impression on everyone's taste buds.
Supply Wizards Supply Wizards wowed the crowd with their revolutionized online ordering process. Their user-friendly software seamlessly integrates with operators' Vending Management Systems (VMS), making invoicing and tracking inventory a simple task! On average, operators have seen an increase in order sizes by 24% when using Supply Wizards for their online ordering. Therefore, this product is ideal for operators looking to grow their office coffee and pantry services!
ZippyAssist ZippyAssist emerged as a game-changer, enabling vending operators to provide immediate support to customers. With simple-to-use features like instant refunds and maintenance requests, they've streamlined customer service. This text-based platform accessed from a customer's mobile phone is helping operators across the globe enhance their unattended retail experience.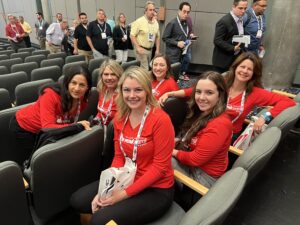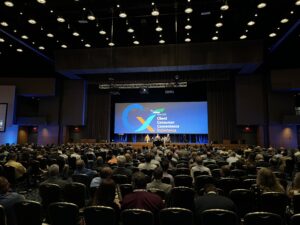 Embracing the NAMA Show Momentum
Overall, the NAMA show was a resounding success leaving operators inspired by new ideas and technology for the refreshment service industry. From the aroma of freshly brewed coffee to the introduction of cutting-edge vending equipment, this event set the stage for a future of innovation and growth. The VendCentral team looks forward to implementing the lessons learned and supporting the members of our industry through comprehensive marketing services.
VendCentral is solely focused on the refreshment services industry. Contact us to learn how our marketing programs can help your business GROW!
read more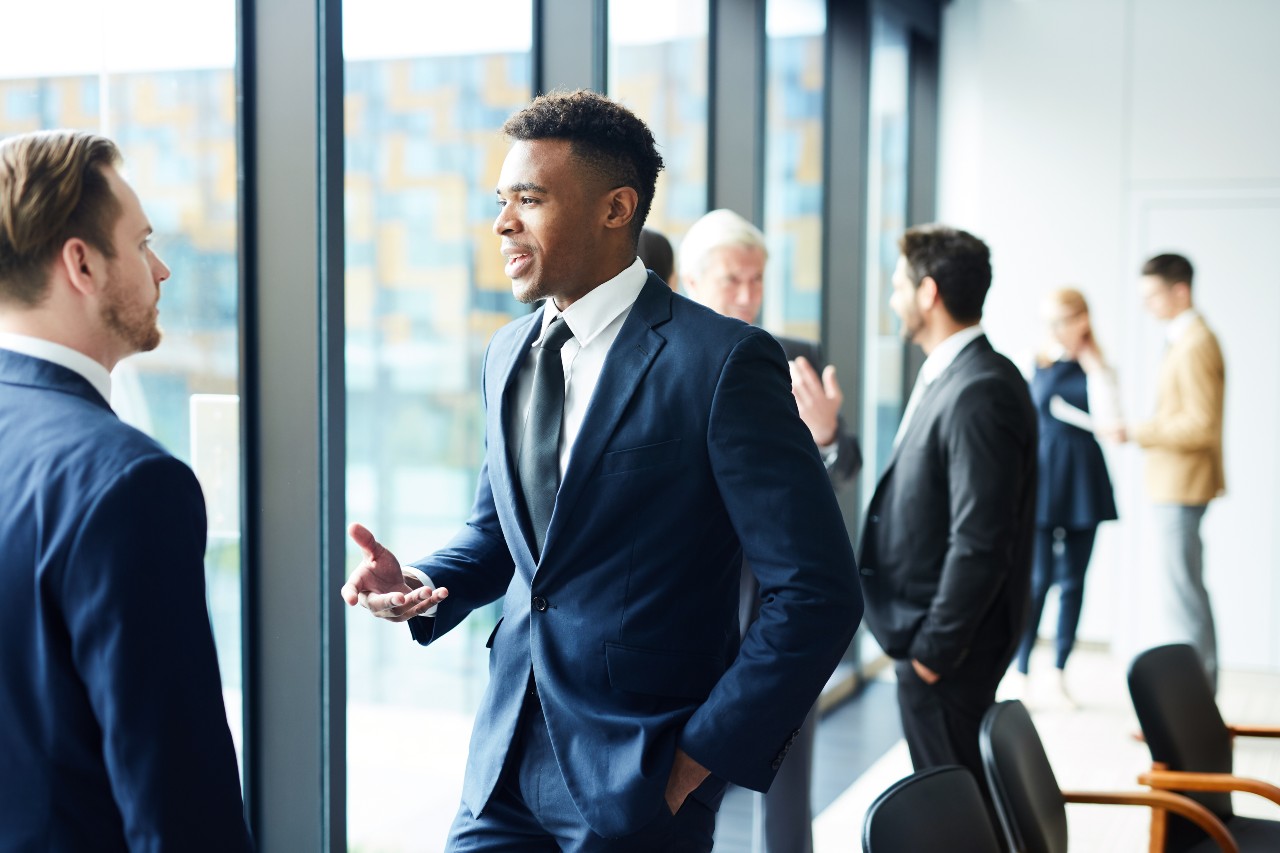 The Power of Building Your Vending Business Network
Emily / March 23, 2023
Research shows there is power in building a network. Those who actively network get more jobs, opportunities, industry knowledge, and respect. That makes it a valuable skill and crucial to growing your vending company. With that being said, networking looks different today than in the past. In fact, it can happen in many ways, including social media, trade shows, cold calling, or in-person meetings.
But what is networking, exactly? And how can you do it well? Read on to find out.
What is Networking?
To put it simply, it means talking to people. For instance, you might talk to them about trends or breakroom ideas. At other times you might talk about your services and how they fit their needs. This is the best kind of networking because it adds value to both people.

What Does Building a Network Look Like?
It's no surprise that networking can take place anywhere. However, building it with other vending operators and industry members will likely take place at a tradeshow, a community event, or a seminar. Think mingling during happy hour at conferences or talking to your dinner neighbor at a sponsored event. It can also happen at educational seminars. Showing genuine interest in what the presenters have to offer is sure to leave a lasting impression. Plus, it opens the door to chatting with them and getting their contact information.
Don't forget about posting and commenting on social media platforms. Yes, it's a new(er) yet vital place to connect with people. For some, it's preferred. According to Novorésumé, 40% of people would rather network online. So, get out there and post!
What are the Benefits?
Networking is good for your reputation. How, might you ask? First, it adds to your business profile, leading others to see you as well-informed. On the flip side, it can help you gain industry knowledge. For example, you might learn new solutions that enhance your vending services.
Additionally, every connection you make will "humanize" your company. People like to do business with other people, not companies. Therefore, your connections to people can lead directly to new customers and more prospects. It's also a way to showcase your brand and boost loyalty. That ultimately helps you can gain referrals and drive-up sales!

Network Often, Everywhere, to Win
In summary, networking is a must to grow your vending business naturally. Don't wait. Start building your vending network now and reap the rewards.
Want some help with online networking? VendCentral has digital sales and marketing experts ready to assist. Our team specializes in the vending, micro-market, pantry, and office coffee service industry to help you grow sales. Contact us today at info@vendcentral.com or (866) 699-8363.
read more