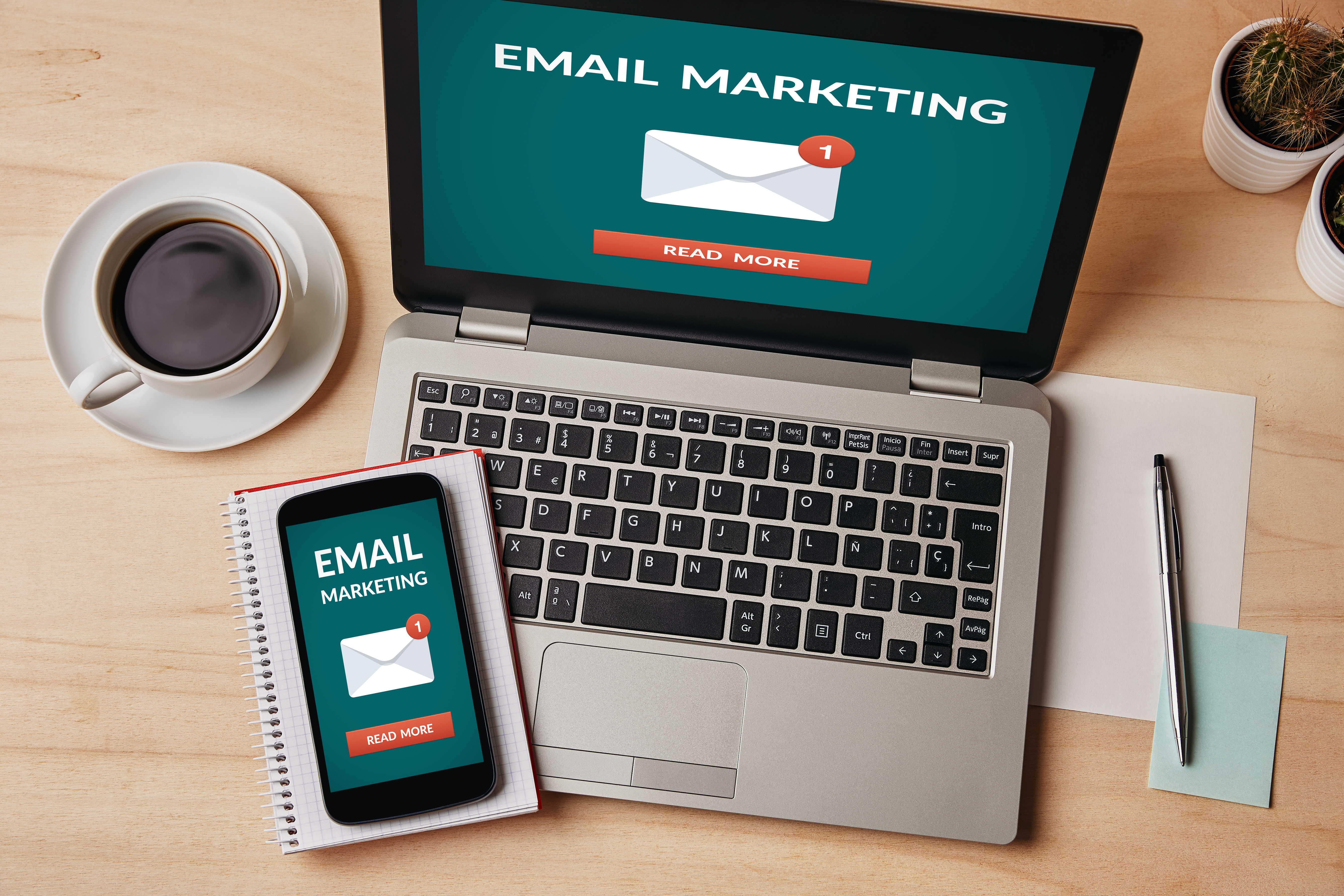 Inbox Influence: Email Marketing Benefits, Part 1
Emily / June 22, 2023
Email marketing is a powerful tool for vending businesses of all sizes. Why? Because it's how your company can build and nurture relationships with refreshment service customers. 
Especially with business-to-business decision-makers, email is key. It's preferred over paper mailers and phone calls by most of your current and potential clients. Just ask them. That makes email marketing a must for your vending marketing strategy. 
Because email marketing is such a vital part of a company's growth and success, we've broken down its benefits. Read on for six ways it will help your breakroom services company succeed. 
1. Tailoring Messages
One thing email marketing lets you do is create a message geared toward each customer. Custom content better resonates with recipients. The more the customer feels the information is helpful and on target, the more they will open and click on the emails you send. This boosts engagement and conversion rates. Which is the goal of any email campaign!
2. Getting Feeback and Insight
In a service business, like vending, you need to know what your customers think. So, include links to surveys and feedback forms in your email marketing. This gives you a way to gain insights into the satisfaction level of your customer. It's also a great way to get suggestions on how to improve your service and better meet their needs. This creates a strong connection and drives up loyalty.
3. Boosting Sales
When an email is done well, it can entice customers to take action. They will buy more products, add a line of service, or take advantage of your promotional deal. This will boost your revenue and profitability!

4. Sharing Your News
Emails make it easy to communicate often with facility managers and human resource personnel in charge of breakroom services. Maybe you send a monthly informative enewsletter or digital company update as needed. However you design your email marketing, it keeps clients in the know about your offerings, any promotions, and the industry news. This is an ideal way to foster trust and power up the customer relationship.
5. Increases Website Visits
Including a call-to-action in your emails can lead to traffic for your website. For example, "Click Here to Learn More" could take an interested facility manager to your water filtration service page and get you some extra revenue. Ultimately, boosting website traffic is good as it leads to more conversions. Whether that means more customers or a higher ticket for an existing customer, it's a win-win!
6. Getting Info Out Quickly
One of the best things about email marketing is that it's digital. Meaning it doesn't take as long to plan and produce as print materials. Emails can be crafted and sent closer to a promo deadline, in a certain season, or as a result of a certain event, like a company anniversary. The digital world moves fast. So, it makes sense that your email campaigns would too!
And We're Not Done Yet…
There are plenty more benefits to email marketing. That's why VendCentral offers marketing programs that make email marketing simple and easy. Think custom email campaigns that will "WOW" your target vending client. Or, simply build loyalty. Give VendCentral a call at (866) 699-8363.
And stay tuned for Part 2 in our email marketing benefits series. In that one, we talk money benefits. Trust us, you won't want to miss it!
read more