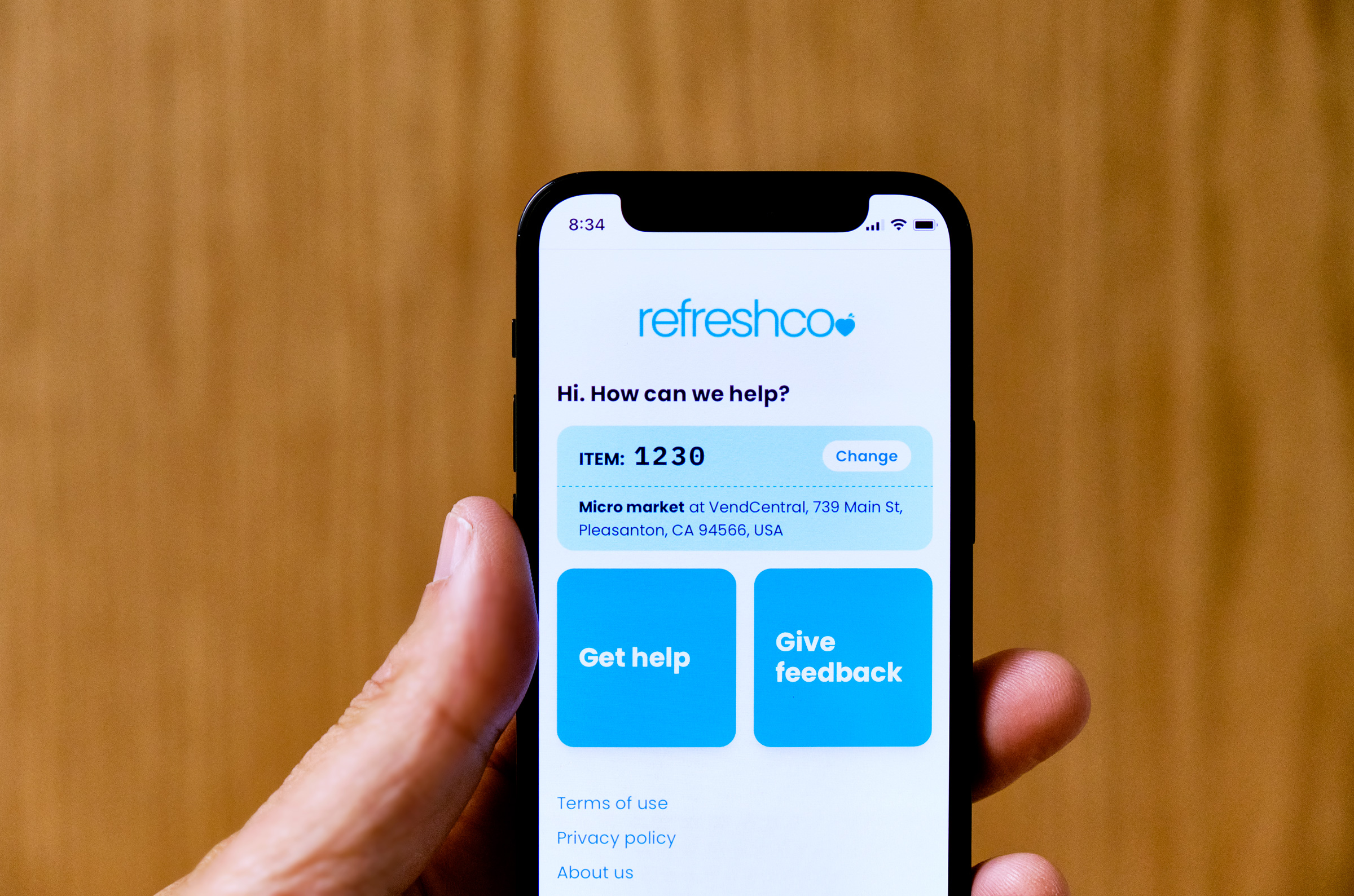 ZippyAssist Improves Service and Profits for Operators
Jen / April 28, 2022
The refreshment services industry is buzzing about ZippyAssist. The powerful but simple-to-use customer service platform is seeing tremendous growth in the marketplace this year and there is good reason for all the excitement. ZippyAssist can be used from any mobile device and it offers speedy support for customers in unattended environments like micro-markets, vending machines, and office coffee locations. Here we dig into the big reasons why ZippyAssist is receiving a warm welcome from operators in the refreshment services industry.
Easy refunds
One of ZippyAssists' key advantages is how easy it is to issue a refund online through electronic payment systems like Venmo and PayPal. When a customer submits a refund request through their mobile device, a breakroom operator can see and authorize the request right away, with the customer then automatically reimbursed if they choose an online option. Breakroom operators love ZippyAssists' focus on simplicity and ease-of-use, with the new online refund feature just the latest example of this attention to improving the customer experience. And for customers themselves, having their money refunded without unnecessary hassle and delays is a game-changer.
Reduced Costs
Calls and emails for customer service issues are drastically reduced when customers shift to ZippyAssist. The ZippyAssist dashboard allows multiple members of an operator's team to see and manage the service requests submitted. Customer service representatives spend less time receiving and forwarding issues for follow-up. Instead, they can focus on other tasks and become more productive.
Increased Business Intelligence
A key feature of the ZippyAssist platform is its reporting capabilities. Breakroom operators are now able to access information and identify trends in the types of customer service requests submitted. If problems arise more frequently on a particular driver's route or with a particular customer or piece of equipment those issues can be recognized and resolved more quickly.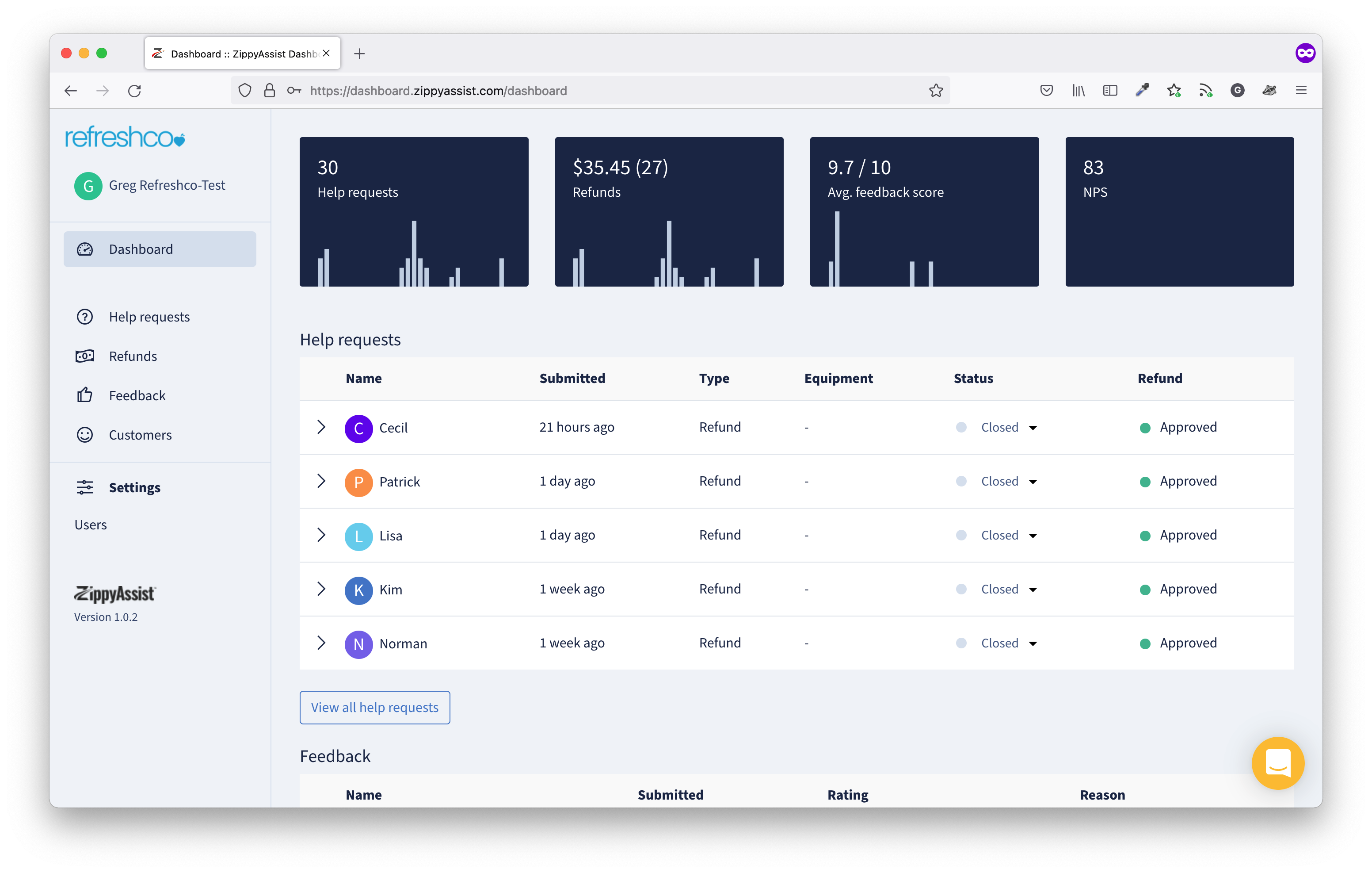 Improved sales
Breakroom operators are using ZippyAssist to market themselves above the competition, and they are noticing it instills a higher level of customer confidence from the very start. Operators report that ZippyAssist helps them demonstrate their commitment to superior customer service in a tangible way and allows them close deals with new accounts more quickly. Sales improvements have also been seen with existing customers. Problems are resolved more quickly, missed sales are avoided, and client satisfaction is higher.
For breakroom operators looking to elevate their customer service, save costs, boost sales, and enjoy more productive operations, ZippyAssist is an easy choice. Getting started is simple and the platform can be up and running in a few short weeks. Want to try it out?  Click here for a 14-day free trial. Or schedule a quick demo of ZippyAssist to learn more.