"Our lively mix of sales strategists, marketing experts, and creative minds bring you unparalleled industry knowledge & experience - and have lots of fun along the way."
- Neil Swindale, Founder & CEO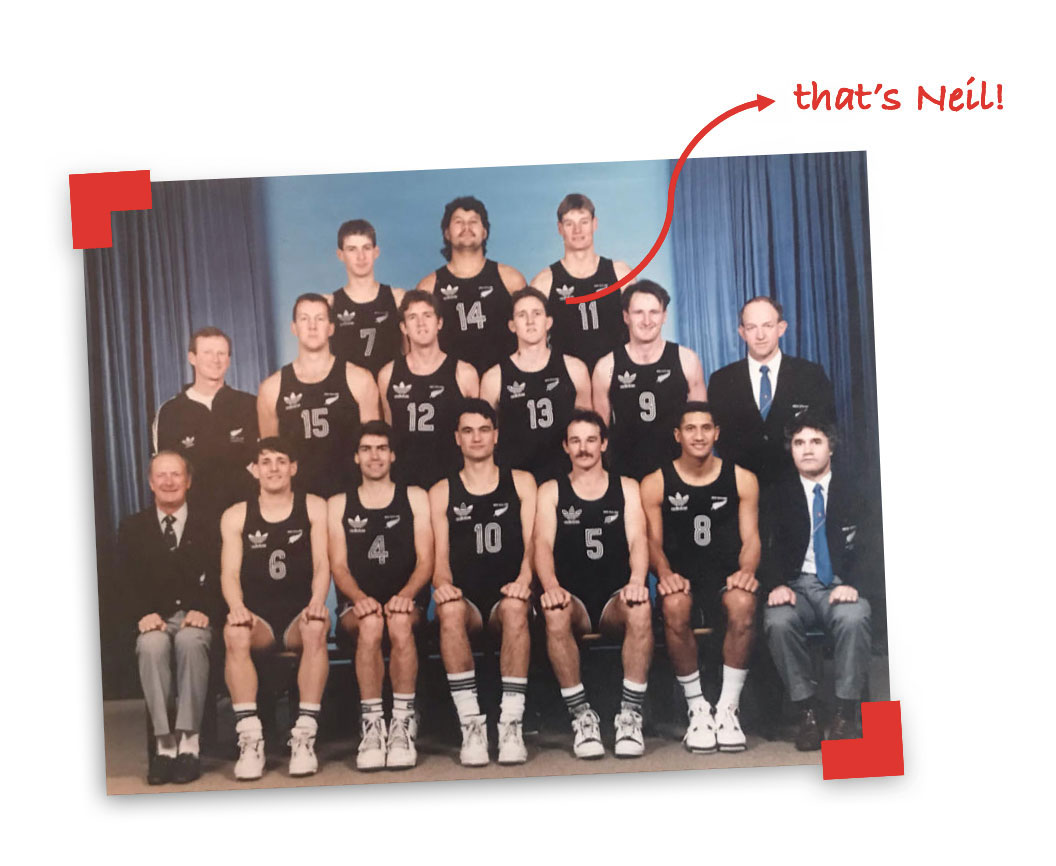 1993 New Zealand Men's Basketball Team
Meet our founder:
Neil Swindale
Neil had a successful 12 year career as a professional basketball player in New Zealand before moving to the United States in the late 1990's. While exploring new business opportunities, he became immediately intrigued by the refreshment industry. Why? It was filled with dynamic individuals who had chosen to break away from the status quo to work for themselves. He fell in love with their entrepreneurial spirits-and knew that he wanted to get in the game.
Neil worked at Coca-Cola, PepsiCo, and Nestlé Waters, before owning and operating his own full service refreshment company. Realizing his passion for connecting with and helping others led him to start VendCentral. VendCentral has become a valuable source of marketing expertise and guidance for the refreshment industry. In fact, approximately 25% of the biggest regional vending companies in the nation rely 100% on VendCentral for their digital marketing needs.
Neil's many years in professional sports has made him a huge believer in the team mentality. He has developed a dynamic team at VendCentral, dedicated to achieving incredible sales growth for their clients.
Neil shares his personal journey and how
digital marketing has evolved in the vending industry.
VendCentral: A Company Built On Good Karma
---
Karmic Management is our goal at VendCentral. We build relationships that focus on open and honest communication. We strive for great service, strong purpose, and a positive attitude that will attract good fortune and grow our customers' businesses. We believe it's the best way to live, and work.
Discover How Karmic Management Influences Our Business
Learn More