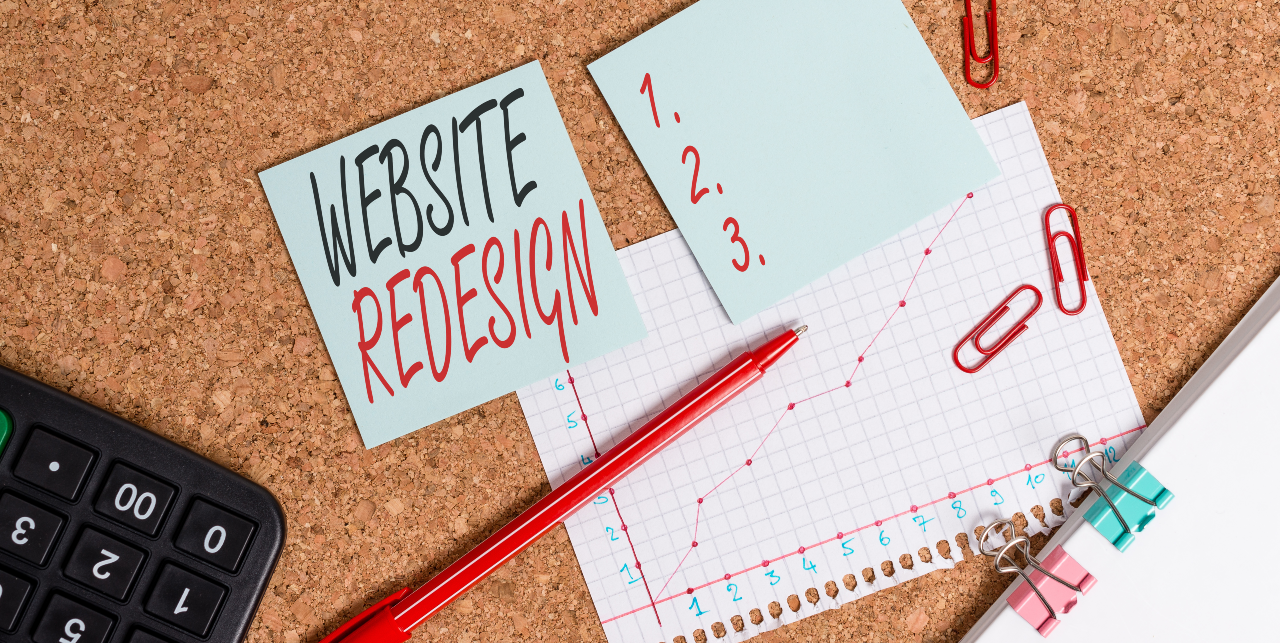 Need a New Vending Website? How to Know When It's Time.
Emily / November 9, 2022
A new vending website can set your breakroom business up for sales success in a digital world that is crowded with competitors. Your website is a salesperson that works 24/7 and its sales pitch needs to be great. If your current vending website is not relevant, easy to read, and showcasing the best of your vending services, then it's time for a whole new look.
Beyond that, there are three tell-tale signs that it's time for a new website. They relate to performance indicators that impact how prospects will find your website and how long they'll stay engaged. Read on for three questions to ask yourself to assess if your current website is performing at its best.
Is it easy to navigate?
A beautiful, well-designed website is a must. Not just the homepage either. 47% of users visit a vending website's products or services page first, according to Zippia research. Therefore, it's critical to ensure easy-to-access navigation with logical headings. The most important of these is the Contact Us page. Why? Because it's crucial that potential customers can easily reach out to your business. Zippia also reports that 44% of users leave a site without contact information. Don't let this happen to you.
While high-quality images are essential, large image files can slow a website down. This frustrates users and leads nearly 40% of people to stop engaging, says Webfx. In fact, lead conversion drops up to 20% for each second your site takes to load. Take a look at whether your website's pages are optimized. They should provide a high-quality user experience with fast load speeds.
Is it ranking high on search engines?
Is your website traffic low? According to Fit Small Business, this is a problem for one in five businesses. A possible reason for low traffic is poor search engine optimization (SEO). Poor SEO affects your website's rankings when breakroom decision-makers search for the services you provide. Check your search engine ranking by typing in a city in your service area along with the type of services you offer; like vending, office coffee, or micro-markets. Does your vending website appear? If you aren't a top result, you're SEO could be the problem.
A new vending website with proper SEO can move your business up the ranks. This is good news. It ensures your vending company will be seen by new customers looking for breakroom services in your area.

Is it mobile-responsive?
More people are using mobile devices to access the internet than ever. A Google Marketing Forum compared mobile vs. desktop viewing and found that shoppers access websites through their mobile devices much more often than through their desktop. Despite this, converting a customer via their mobile device is less than half as likely. Why do far fewer people take the extra step to contact a company through their mobile devices? Because many websites don't load properly on mobile devices and it's more difficult to keep a potential customer engaged. Zippia says up to 80% of consumers will leave a site that doesn't display correctly on their mobile device. And, 57% won't recommend a business with a poorly designed mobile website either.
Check out your current website on a mobile device. Does it provide the type of user experience that will turn visitors into leads? If not, it might be time for a new vending website that is mobile-responsive.
What to do if it's time…
If your current vending website's look and performance are not helping your sales, explore your options. Investigate a simple refresh of your existing site and compare it to starting from scratch. VendCentral can advise you on the best route to take for a website that attracts leads and helps drive sales for your business.  For more information, reach out to info@vendcentral.com or (866) 699-8363.
read more